In the heart of North Dallas, nestled in the city of Richardson, a culinary gem is making waves in the vegan food scene. TLC Vegan Cafe, the brainchild of award-winning chef and author Troy Gardner, is a haven for lovers of plant-based cuisine.
Known for its plush yet inviting atmosphere and its versatility on the ever-changing Dallas food scene, TLC Vegan Cafe is the epitome of where health meets taste.
The Mastermind Behind TLC Vegan Cafe
Chef Troy Gardner's innovative vegan dishes have been featured numerous times on The Food Network, international publications, and countless local news outlets.
His unique ability to replicate non-vegan dishes with flair unlike any other has made TLC Vegan Cafe a must-visit destination for anyone seeking a premier vegan experience in North Texas.
The Meaning Behind the Name TLC
The cafe's name, TLC, is a clever acronym for "Tastes Like Chicken," a nod to Gardner's ability to create plant-based dishes that mimic the taste and texture of meat.
From the TLC basket, a plate of "chicken-fried" oyster mushrooms, to the chicken-fried steak dinner made with Impossible beef, the menu is a testament to the versatility and creativity of vegan cuisine.
A Celebration of Vegetables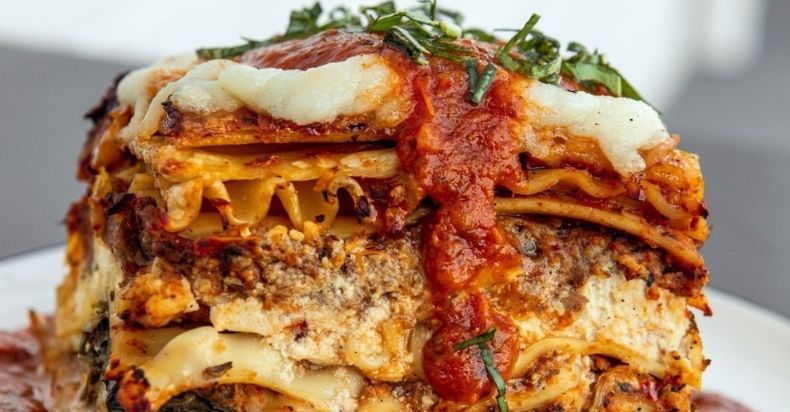 But it's not just about mock meats at TLC Vegan Cafe. The menu also excels in vegetable dishes, from crispy chicken-fried oyster mushrooms to the Holy Bowler, a work of art salad with spinach, pear tomatoes, sweety drop peppers, broccoli, a variety of mushrooms, accented with walnuts and toasted pumpkin seeds.
The flatbread pizzas are a revelation, crispy and flavor-filled celebrations of vegetables.
Catering to Dietary Restrictions
The cafe's commitment to health and taste extends to those with dietary restrictions.
Whether you're dairy-free, gluten-free, soy-free, or just love great food, there is something for everyone at this quaint small cafe.
Gluten-free pasta is available, and many dishes can be made nut and soy-free upon request.
Sweet Treats at TLC Vegan Cafe
TLC Vegan Cafe also offers a range of desserts, including a buttery yellow cake with buttercream icing and whiskey sauce, and a gluten-free chocolate cake with chocolate buttercream icing adorned with dark chocolate sauce.
The bananas foster pudding gets raves.
Customer Reviews and Experiences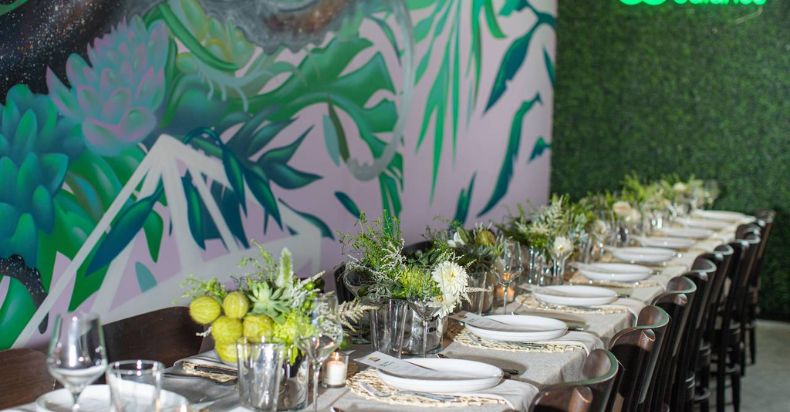 The food and atmosphere at TLC Vegan Cafe have garnered rave reviews from customers.
Many have praised the outstanding food, attentive service, and inviting environment. The cafe's commitment to serving delicious, beautifully presented food in a cozy and intimate setting has not gone unnoticed.
One customer, MieLuv, praised the peaceful and safe feeling environment, the delightful food, and the respectful pricing.
Another customer, simply described the food and service as wonderful.
Sunny, a regular customer, praised the friendly and helpful staff and the relaxing ambiance.
She also mentioned that she had enjoyed conversations with other diners and even made new friends at the cafe.
DeloresP, who is beginning her vegan journey, praised the food, particularly the mushroom oyster chicken, mashed potatoes, and the banana foster bread pudding with a glaze.
Landon, who is not a vegan, was surprised at how delicious everything was and expressed his intention to return.
Overcoming Challenges
Despite some growing pains, TLC Vegan Cafe remains a beacon of plant-based cuisine in North Texas.
Its commitment to providing delicious, health-conscious food in a welcoming environment is unwavering.
Final Thoughts
Whether you're a long-time vegan, a curious foodie, or someone simply looking to make healthier choices, TLC Vegan Cafe is the place to be.
So, if you're in the area, why not drop by at 1930 N Coit Rd Suite 140 in Richardson?
The cafe is open from:
M 4 pm -9 pm
Tu closed
W closed
Th 4 pm – 9 pm
F 4 pm – 10 pm
Sa 11 am – 10 pm
Su 11 am – 9 pm
Experience the joy of plant-based dining like never before at TLC Vegan Cafe, where health truly meets taste.