Are you wondering if Club Crackers are Vegan or not? If so you're in the right place. In this post, we are going to dig into the Club Crackers ingredients and get you the answers you need to determine if these crackers are suitable for vegans.
Club Crackers are often described as "buttery" in taste, despite they do not contain butter.
Club Crackers are generally made with these ingredients :
Enriched flour (wheat flour, niacin, reduced iron, vitamin B1 [thiamin mononitrate], vitamin B2 [riboflavin], folic acid).
soybean oil (with TBHQ for freshness).
sugar.
whole wheat flour.
defatted wheat germ.
oat bran.
Contains 2% or less of leavening (baking soda, sodium acid pyrophosphate, monocalcium phosphate).
salt.
high fructose corn syrup.
corn syrup.
whole wheat.
degerminated yellow corn flour.
soy lecithin.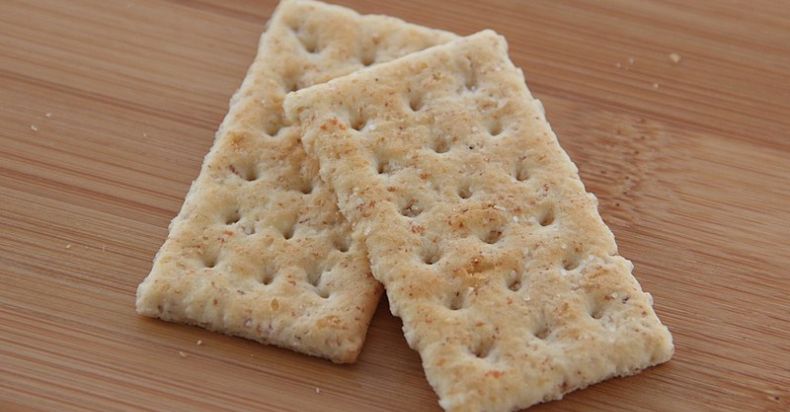 Are they vegan? Are Club Crackers Vegan? Yes. Generally speacking, Club Crackers are vegan friendly. They are dairy and eggs free and they do not contain meat and/or honey.
The only questionable ingredient is sugar( some processed sugar is mixed with animal bone char to give a perfect white colour).
Most vegans (including me) are not that picky about avoiding sugar. ( i just avoid the main animal ingredients).
Are Club Crackers Vegetarian?
Yes. Club Crackers are vegetarian. They are free from animal derived products.
But, as a rule of dumb, always double check ingredients list before buying.
---
Related Posts:
---
Are Club Crackers Dairy Free?
Club Crackers are dairy free, as they do not contain butter or any other form of dairy.
But, the Kellogg's Club Crisps contain dairy ingredients like nonfat milk, buttermilk and butter. Which make them unsuitable for vegans.
Are Club Crackers Gluten Free?
A gluten-free diet excludes foods containing gluten, which is the protein found mainly in wheat, barley, rye and triticale.
Club Crackers's main ingredient is wheat flour.
Therefore, Club Crackers are not gluten free.
Club Crackers should be avoided by those diagnosed with celiac disease or other medical conditions associated with gluten like non-celiac gluten sensitivity, wheat allergy, and gluten ataxia.
Conclusion
Club Crackers are made with 100% plant based ingredients, which makes them suitable for vegans and vegetarians.