The big day of love is upon us and if you've been scrambling to make dinner reservations or searching for vegan friendly options at over priced restaurants, search no more!
What follows are some creative, fun-filled, no-reservation-required ways to spend Valentines Day with your special someone.
So without further ado, here are our 10 unique vegan date ideas for a special Valentine's day:
1. Sing Your Hearts Out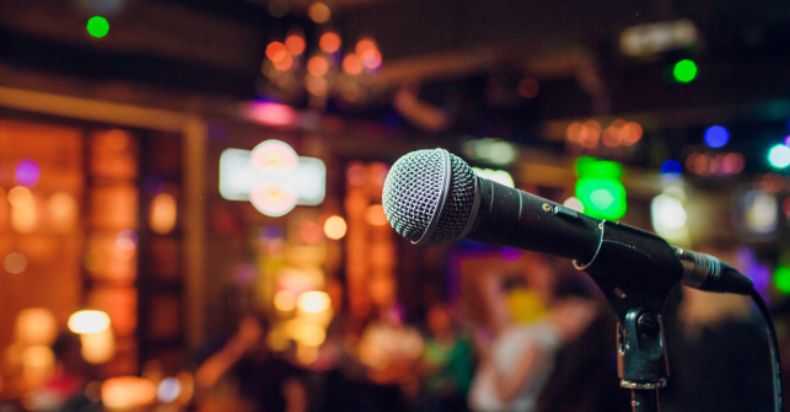 Love-song karaoke anyone?
Karaoke is always good for a laugh and if performing in front of a group of strangers is not your thing, go the private room route.
In Toronto, Korea town offers a lot of private room-style karaoke places for intimate parties of two up to large groups of twenty.
Peruse your local yellow pages to see if your town or city has something similar.
Whether it's just you and your date/partner/lover, or a large group of friends, private karaoke rooms never fail to provide humorous entertainment.
2. Scope Out Some Sweets At Local Vegan Bakeries
Off the top of my head I can think of four vegan bakeries in my city that I have yet to have the pleasure of noming on their cupcakes.
Testing out sweets with my sweet from even one of these places would be a valentines dream come true.
But why stop at one?
Visions of pub-crawls from first year university flood my mind as I extract the gem idea of: a vegan bakery crawl!
Drop by each location, have a pastry of your choice and move on to the next.
Beware the sugar hangover, but it will most definitely worth it…
3. Yappy Hour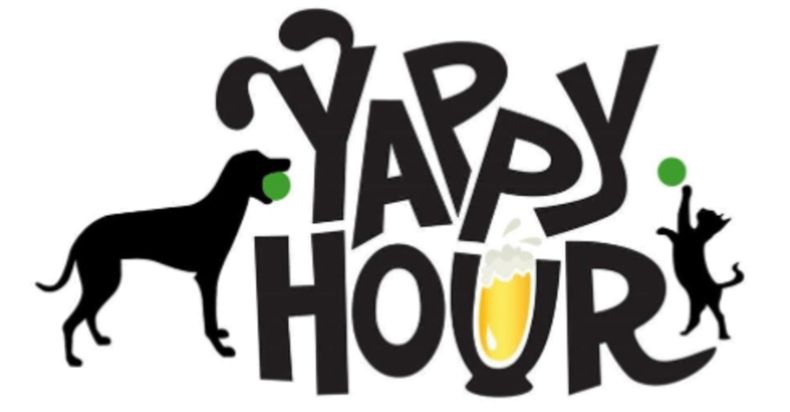 No, this is not a typo.
Yappy hours are cropping up all over as places where you can bring your puppy love along with you for a drink or five.
Most venues host yappy hour outside, so you'd have to be somewhere warm for this to happen, but if you're feeling inspired you could host your very own Valentine's Day yappy hour.
Invite your friends plus pooches to your place for some valentine's themed cocktails and doggy treats.
You can even make it a fundraiser for a local animal charity or shelter by asking everyone to bring a donation.
See here for more info on hosting a yappy hour.
4. Do Something Active Together
In many places it's winter. It's cold.
There's probably ice and snow. I can think of a few ways to stay warm…but also, take advantage of the winter weather and go ice-skating, skiing or snowboarding.
If you're not the outdoorsy type, try some indoor rock-climbing.
Not feeling athletic? There's always bowling, darts, pool, or mini-golf.
Having some fun with your partner through any of these activities is an excellent way to heat things up in your relationship.
5. Visit Your Local Animal Shelter
If you've ever thought of doing volunteer work, the animal shelter in your area is an excellent choice.
And when you head over to check it out, why not take your sweetie with you and make a date out of it?
Shelters are always looking for volunteers for dog walking, feline care, or adoption counselors.
Many shelters also have foster programs where you can foster a dog or cat temporarily while they wait for their permanent home.
Also, if you're thinking of bringing an animal companion into your home, rescuing an animal from a shelter is always the way to go.
Warning: a visit to the shelter may result in adopting a new member into your family.
But what better day than Valentines Day to show some love for the non-human animals?
6. Steam Things Up In The Kitchen
Yes, you're vegan, you cook a lot already, I know.
And "what would be any different about cooking on Valentine's Day?" you may ask.
Make it special! Make it a Valentine's Day theme dinner.
Buy some heart shaped pasta (it does exist – I saw it at Winners!), pop a bottle of champagne, bake a heart shaped cake or get some red decorations and go to town getting creative in the kitchen with your beau.
Enjoy each other's company while you cook and dine together then keep the steaminess going by moving things to the bedroom after dinner…or keep it in the kitchen if that's you're thing.
7. Take A Vegan Cooking Class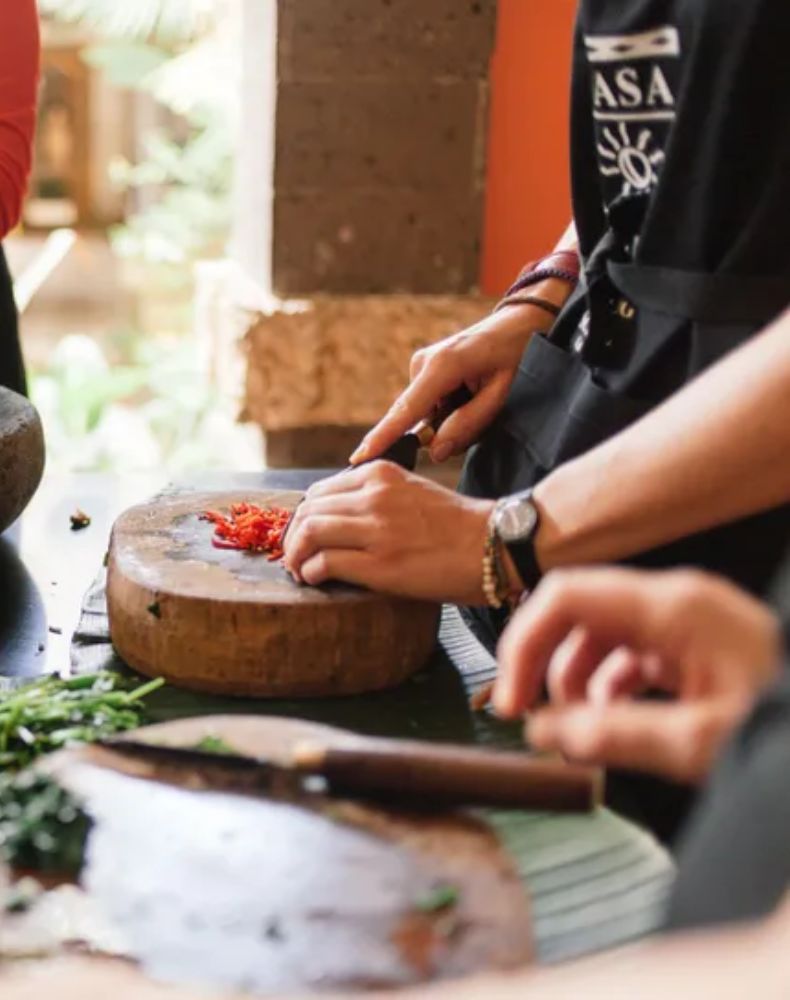 This is a no-brainer.
Delicious vegan food + you + your partner + new recipes = a guaranteed good time.
8. Look Up At Some Stars
This is easy: find a giant telescope (museums, planetariums, or universities in your area may have one), grab your date, and look waaaay up.
Marvel at the wonders of the universe.
Tell your date we are all made of star dust. Get all philosophical like.
9. Try Something New Together
Acting improv class, suspension yoga, trapeze lessons, a foreign language class, a martial arts class, Japanese flower arranging, skydiving, bungee jumping – the options are endless.
Try something you've been wanting to do for a while but have been putting off.
Who knows, you may find a new hobby that you and your man can enjoy together.
Hint: your local groupon is great for scoring deals on activities like these.
10. Take A Trip To A Farm Sanctuary
Maybe you already have enough cats that you're getting dangerously close to becoming 'that lady', or your schedule is too swamped to even consider volunteering at a shelter.
Enter the farm sanctuary. If you're vegan, no doubt you've heard of these havens for animals.
If you haven't gone to one yet, no doubt you've been wanting to.
Go! Valentine's Day is a great reason to visit some cuddly farm creatures.
Your heart will thank you. Your soul will thank you. Your partner will thank you! It's a win-win-win.
Happy Valentine's Day!
---
You may also like: