Are you wondering if these Mint flavoured boiled sweets are vegan? If yes, you're in the right place. In today's post, we're going to check the Humbugs sweets ingredients and see if they are suitable for vegans.
Humbugs are a traditional hard boiled sweet usually flavoured with peppermint and striped in two different colours (often black and white).
It is believed that Humbugs are called Humbugs because, they were derived from Northern England where humbug meant toffee flavoured with mint.
Sainsbury's Mint Humbugs are made with these ingredients:
Glucose Syrup, Sugar.
Sweetened Condensed Skimmed Milk (Skimmed Cows' Milk, Sugar).
Palm Oil, Invert Sugar Syrup.
Colour:Plain Caramel; Concentrated Butter (Cows' Milk).
Salt, Flavourings, Emulsifier :Soya Lecithin; Molasses
Now you known what are Sainsbury's Humbugs made of, are they vegan?
No. Sainsbury's Mint Humbugs sweets are not vegan friendly. They are made with animal derived ingredients ( Cow's Milk and butter).
Are Humbugs Vegan?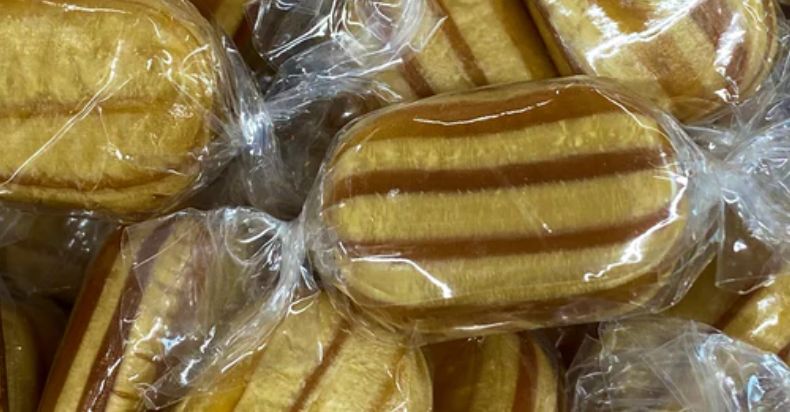 No. Humbugs are not always vegan.
Because most Humbugs brand use skimmed cow's milk as an ingredient. Please always double check the ingredient list before buying.
Are Humbugs Vegetarian?
Yes. the most Humbugs sweet are suitable for vegetarian.
As per the definition of a vegetarian diet, dairy products such as milk are allowed.
But, you should always double check the ingredient label, because the recipe may change as well as the informations about ingredients.
---
RECENTS ARTICLES :
---
Final Thoughts:
Most Mint Humbugs sweets are not vegan friendly as they contain animal derived ingreients.
Disclaimer:
Changes to product recipes can occur from time to time. You should not rely solely on the information presented here. Always read labels, warnings and directions before using or consuming a product.